Xcelgo official partner of Chicago based institute DMDII
Xcelgo official partner of Chicago based institute DMDII
Xcelgo are proud to announce that they are now an official partner of the Digital Manufacturing and Design Innovation Institute (DMDII) in Chicago, where they will demonstrate their innovative Digital Twin modeling software. The partnership follows several projects in the US in which Xcelgo's software has been used.  
DMDII is a world-class, first-of-its-kind manufacturing hub headquartered in Chicago. The institute was established by President Obama in 2014 under the Department of Defense in an effort to boost advanced manufacturing in the US. Their mission is to help U.S. manufacturers harness digital advancements and data to make their products better, faster, and more cost-competitive and thus bring jobs back to the US.
Industry experts predict that Digital Twin technology is one of the keys to revitalize manufacturing by reducing costs and downtime and optimizing maintenance, and as developers of such technology Xcelgo fits right in with the other partners of DMDII.
After our first success in the US, we look forward to showing off, what we can do, to the American manufacturing industry at DMDII
Bent Aksel Jørgensen
CEO, Xcelgo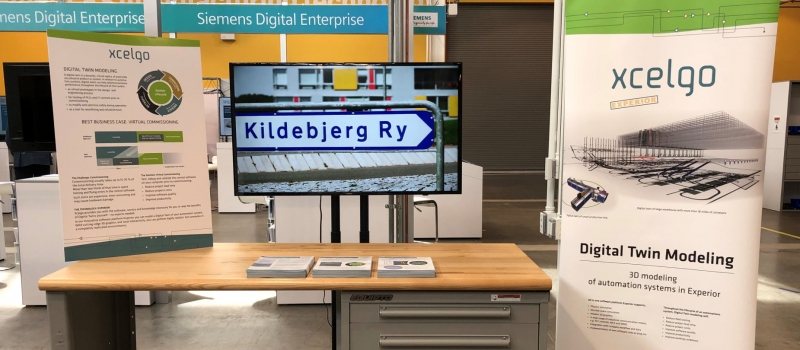 Xcelgo develops Experior, an innovative software platform for Digital Twin modeling of automation systems. The software platform enables the user to build and work with detailed 3D models of automation systems that functions as if they were real. The digital twins are useful for simulation, visualization, system emulation, virtual commissioning, training and system optimization.
As an official partner of DMDII, Xcelgo joins a diverse network that includes industry leaders, top-tier universities and prestigious government associations.
Xcelgo have their own stand in DMDII's nearly 100,000 square feet demonstration and collaboration space at UI Labs in Chicago. Here the partners of DMDII demonstrate their products and services to existing and potential customers and collaborators.  UI LABS has over 1,000 visitors per month from more than 150 companies and government agencies, and many visitors are executive-level decision makers.